What is NinjaLoc Ransomware?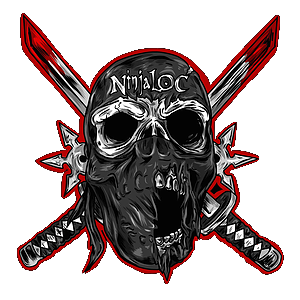 NinjaLoc is a dangerous virus capable of making all victim's data unreadable. This is realized through the encryption process, and in order to access these files again, a user has to pay ransom cost – in this particular case the cost is 100$ in BitCoins. By the way, if you have been attacked by NinjaLoc Ransomware, there is no need to contact them and especially to make any concessions. Remember, you are up against fraudsters who don't care about your files and whose the main purpose is to make a profit. Hence, there is a high risk of being left without decryptor and money. Instead, you may try using this guide to remove NinjaLoc Ransomware and decrypt files without spending any money.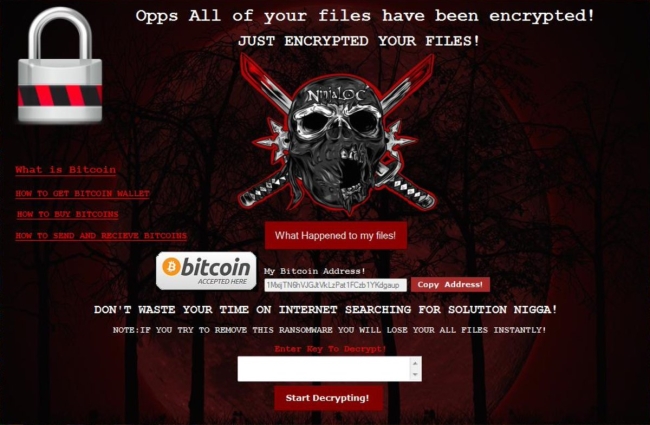 This ransomware mostly penetrates the system via fraudulent emails containing malicious attachments. When the user launches attached file, the virus starts infecting victim's data using AES-256 algorithm. The encrypted files are not renamed. Once all the data is enciphered, ransomware drops HowtoDecryptYourfiles.txt file, where the user may find the demands of criminals to decrypt encrypted files:
Opps All of your files have been encrypted!
JUST ENCRYPTED YOUR FILES!
[What Happened to my files!]
My Bitcoin Address
[1MxjjTN6hVJGJtVkLzPat1FCzb1YKdgaup] [Copy Address!]
DON'T WASTE YOUR TIME ON INTERNET SEARCHING FOR SOLUTION NIGGA!
NOTE: IF YOU TRY TO REMOVE THIS RANSOMWARE YOU WILL LOSE YOUR ALL FILES INSTANTLY!
Enter Key To Decrypt!
[…]
Start Decrypting!
Although NinjaLoc is a really dangerous virus, you still have a good chance to get them back. Before deciphering, you should first stay focused on removing NinjaLoc Ransomware to avoid re-infection. Once NinjaLoc Ransomware is removed, you can proceed with decryption. Both automatic and manual solution is presented here that we hope will help you remove NinjaLoc Ransomware and recover your files.
How to remove NinjaLoc ransomware?
To make sure that the ransomware won't reappear, you need to delete NinjaLoc ransomware completely. For this, you need to remove the files and registry entries of the ransomware. We should warn you that performing some of the steps may require above-average skills, so if you don't feel experienced enough, you may apply to the automatic removal tool.
Performing an antimalware scan with Norton would automatically search out and delete all elements related to NinjaLoc ransomware. It is not only the easiest way to eliminate NinjaLoc ransomware but also the safest and the most assuring one.
How to decrypt files
Restore files with Stellar Data Recovery
Stellar Data Recovery is an essential tool in the fight against ransomware-type viruses that can recover encrypted files.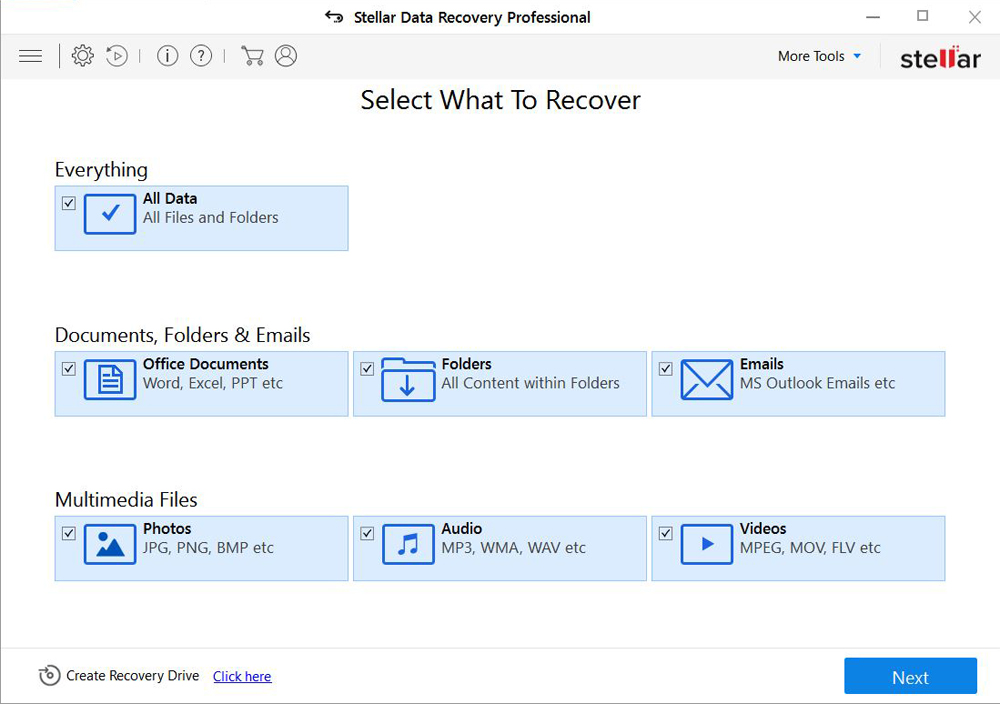 Download Stellar Data Recovery and launch it
Select the drive you want to recover and click START SCAN
After scanning is finished, you are presented with a list of recoverable files found.
Select the required files and click the Recover
Restore the system
Initiate the search for system restore
Click on the result
Choose the date before the infection appearance
Follow the on-screen instructions
Roll the files back to the previous version
Right-click the file and choose Properties
Open the Previous Version tab
Select the latest version and click Copy
Click Restore
---
If the above-mentioned methods didn't help in eliminating the threat, then it's better to rely on an automatic way of deleting NinjaLoc Ransomware.
How to prevent ransomware infection
To prevent infection with ransomware-type viruses, you should have proper antimalware software. This method is convenient because it allows you to detect a virus before it penetrates, and therefore to avoid infection and the loss of all your data. It is capable of protecting not only home computers but also server systems in large organizations. Download antimalware program to secure your system and privacy.
Download Norton