What is Arrow Ransomware

?

Arrow Ransomware is a new version of infamous Dharma Ransomware which has already affected many users around the world. Como anterior, Arrow Ransomware encrypts users' personal files using both AES and RSA ciphers and appends .[marat20@cock.li].arrow extensión a todos los archivos infectados. The extension may vary, depending on the version: .carné de identidad-[random-characters].[vauvau@cock.li].arrow, [badfail@qq.com].arrow. después de cifrado, virus places 2 files on the desktop and each folder with affected files (FILES ENCRYPTED.TXT and Info.hta):


All your files have been encrypted!
All your files have been encrypted due to a security problem with your PC. If you want to restore them, write us to the e-mail sabantui@tutanota.com
Write this ID in the title of your message B8F053EC
In case of no answer in 24 hours write us to theese e-mails:udacha@cock.li
You have to pay for decryption in Bitcoins. The price depends on how fast you write to us. After payment we will send you the decryption tool that will decrypt all your files.
Free decryption as guarantee
Before paying you can send us up to 5 files for free decryption. The total size of files must be less than 10Mb (non archived), and files should not contain valuable information. (databases,backups, large excel sheets, etc.)
How to obtain Bitcoins
The easiest way to buy bitcoins is LocalBitcoins site. You have to register, click 'Buy bitcoins', and select the seller by payment method and price.
https://localbitcoins.com/buy_bitcoins
Also you can find other places to buy Bitcoins and beginners guide here:

Attention!
Do not rename encrypted files.
Do not try to decrypt your data using third party software, it may cause permanent data loss.
Decryption of your files with the help of third parties may cause increased price (they add their fee to our) or you can become a victim of a scam.

At the time of writing, amount of ransom is 0.1 BitCoin (~$1000). sin embargo, we urge you not to contact them as it's fraught with money loss. El caso es que los malhechores menudo desaparecen una vez que el dinero se transfiere. To complicate matters further, Arrow Ransomware also deletes all shadow copies of files which are necessary for data restore. Pero, No se desespere, the virus doesn't delete your files which means you have a good chance to get them back especially since there are free decryptors for some variants of Dharma. primero, you need to remove Arrow Ransomware and then use one of the decryption tools. Here you'll find a detailed instruction which, hopefully, will help you.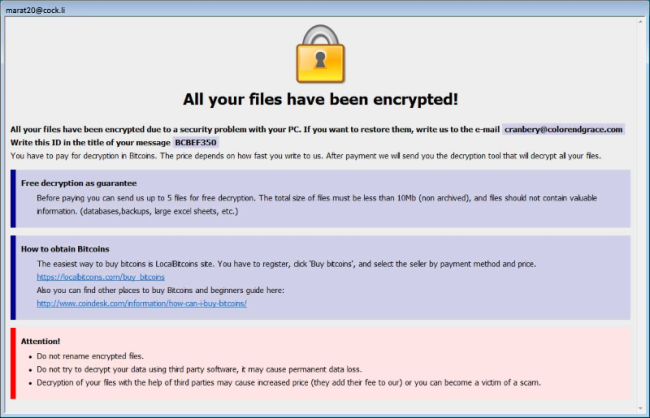 How Arrow ransomware gets on your PC

?

Este tipo de virus se puede infiltrar a través de varios métodos, incluyendo un software freeware, mensajes de correo basura, troyanos, software de fuentes peligrosas, etc.. Un proceso de instalación puede iniciar oculta y automáticamente. aparte de eso, some malware programs can mark Arrow Ransomware as a trusted software program.
What to do if your PC is infected with Arrow ransomware
Tan pronto como note la presencia del ransomware en su sistema, usted debe apagar la computadora. Si es posible tratar de crear una copia de seguridad o la imagen de la información de su disco duro. This may let you reserve the state of your drives in case a decryption method would be created afterward.
How to remove Arrow ransomware

?

Para asegurarse de que el ransomware no volverá a aparecer, you need to delete Arrow ransomware completely. Para ello, tiene que quitar los archivos y entradas del registro del ransomware. que debemos advertir que la realización de algunos de los pasos que puede requerir habilidades encima de la media, por lo que si usted no se siente lo suficientemente experimentado, usted puede aplicar a la herramienta de eliminación automática.

Performing an antimalware scan with Norton would automatically search out and delete all elements related to Arrow ransomware. It is not only the easiest way to eliminate Arrow ransomware but also the safest and the most assuring one.
Cómo descifrar y restaurar .[
marat20@cock.li

].

arrow files
Restaurar archivos con una herramienta automática
Método 1
There is a possible way to decrypt .arrow files with Data Recovery Pro that would help you recover your files in the absence of required decryptor.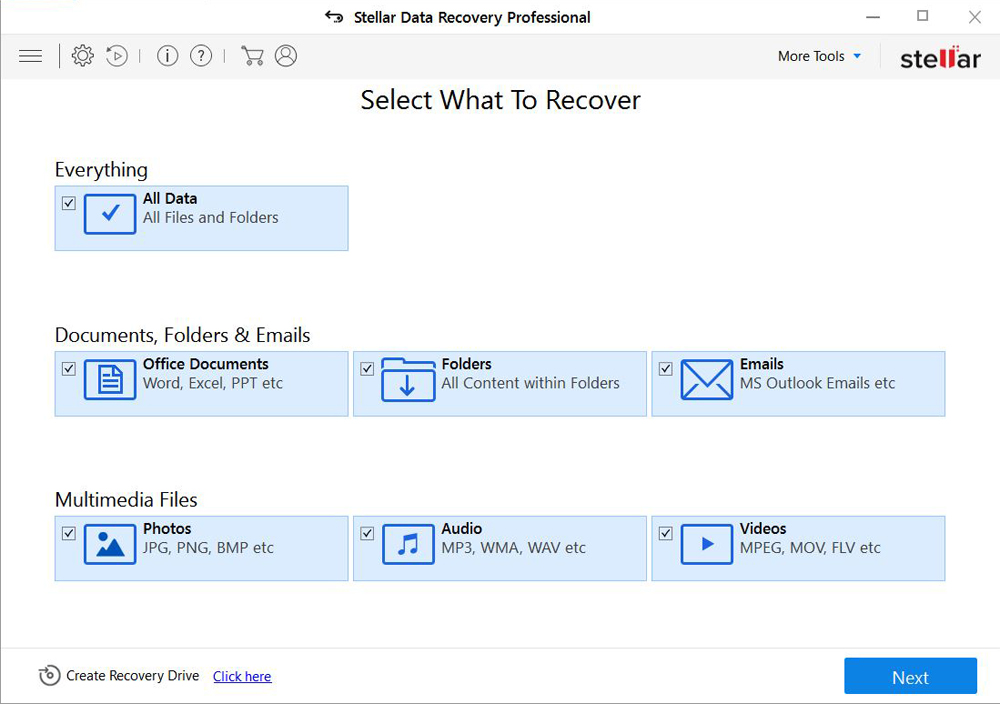 Descargar Stellar Recuperación de Datos y poner en marcha
Seleccione la unidad que desea recuperar y haga clic INICIAR ESCANEO
Después de la finalización del escaneado, se le presenta una lista de archivos recuperables encontrado.
Seleccione los archivos requeridos y haga clic en el Recuperar
Nevertheless there are no other tools able to restore and decrypt .[marat20@cock.li].arrow files, puede intentar aplicar los métodos manuales que se describen a continuación, sin embargo, they might not work with the latest versions of Arrow ransomware.
Restaurar el sistema
Iniciar la búsqueda de restauración del sistema
Haga clic en el resultado
Elegir el fecha anterior a la infección apariencia
Sigue las instrucciones en la pantalla
Tira los archivos de nuevo a la versión anterior
Haga clic derecho en el archivo y seleccione propiedades
Abre el ficha Versión anterior
Seleccione la última versión y haga clic Copiar
Hacer clic Restaurar
---
Decrypt

.[

marat20@cock.li

].

arrow files using decryptor

You also may try to use free decryption tool that was created especially for Dharma Ransomware.
Descifrar archivos utilizando nuestro servicio de descifrado
Usted puede tratar de usar nuestro propio servicio para descifrar los archivos comprometidos por los virus de tipo ransomware. El análisis de datos se lleva 3-5 dias, después de lo cual, vamos a saber si es o no descodificarse. Nota: el servicio se paga, pago se carga solamente para el descifrado, el análisis es gratis. Con el fin de utilizar nuestros servicios, usted debe llenar el formulario a continuación.
también, Por favor, añadir un archivo de registro, creado en su PC:
Hacer clic "comienzo" y el tipo: "cmd.exe" en el buscador
Botón derecho del ratón "cmd.exe" y seleccione "Ejecutar como administrador"
En la línea de comandos, escribir o copiar / pegar siguiente: dir C:\ /a / s> "%USERPROFILE% dirc.log"
Encuentra y adjuntar el creado "%USERPROFILE% dirc.log" presentar a la forma de la tela
Por favor adjunte encriptado archivos de texto de acuerdo con las siguientes condiciones:
número de archivos no debe exceder 4;
tamaño del archivo es de no más de 8 megabytes;
archivos deben ser de diferentes carpetas;
archivos deben ser únicos.
Cómo prevenir la infección ransomware
Para prevenir la infección con el virus de tipo ransomware, usted debe tener el software adecuado antimalware. Este método es adecuado, ya que le permite detectar un virus antes de que penetre, y por lo tanto para evitar la infección y la pérdida de todos sus datos. Es capaz de proteger no sólo a los ordenadores personales, sino también a los sistemas de servidores en las grandes organizaciones. Descargar el programa antimalware para proteger sus datos personales y la privacidad.
Descargar Norton